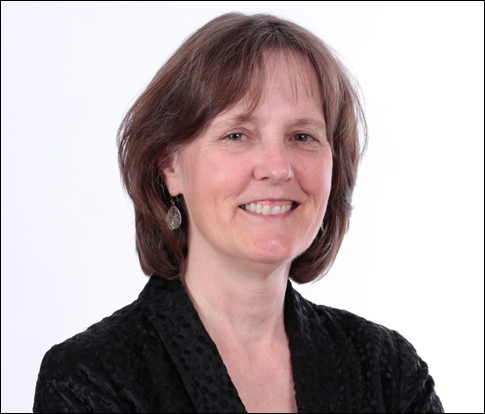 USA - 2017
citation
For the establishment and tireless promotion of projects and resulting organizations that have nationally transformed CS education by increasing and diversifying access to high quality CS education.
Dr. Jan Cuny, through her service to and leadership in the Broadening Participation in Computing (BPC) and CS10K projects, has fundamentally transformed CS education in K-12 and higher education, in terms of increasing access to computer science education and changing the demographics of those who study it.
Dr. Cuny founded the Broadening Participation in Computing (BPC) program at the National Science Foundation (NSF) to address the deep inequalities in who studies computer science. This program helped expand the activities of the National Center for Women & Information Technology (NCWIT) and the Computing Research Association's Subcommittee on Women in Computing Research (CRA-W), and established other prominent, national alliances including AccessComputing, the Computing Alliance of Hispanic Serving Institutions (CAHSI), Into the Loop (which created the Exploring CS high school curriculum), the Institute for African-American Mentoring in Computer Sciences (iAAMCS), the STARS (Students in Technology, Academia, Research, and Service) Alliance, and Expanding Computing Education Pathways (ECEP). As Program Director for BPC, Jan insisted that people not only take action, but also ensured that this action was coordinated with others working toward the same goals and that these actions were producing the desired results. She focused on taking small projects and combining and growing them into the alliances that have national and sustained impact. These Alliances are the pillars of broadening education work in computing today, and have deeply changed the face of computer science education.
Then, in 2008, Dr. Cuny initiated, funded and nurtured the CS10K movement: a project to get 10,000 computer science (CS) courses, taught by 10,000 well-prepared CS teachers into 10,000 high schools. The project centered on the development of new courses that were rigorous, hands-on, project- and inquiry-based, engaging, and designed for equity. It funded the Exploring CS course as well as a new AP Computer Science course, AP CS Principles (AP CSP). Then, the task of developing and launching a new AP CS course with only a 10-person commission and a 30-person advisory board, at a time when enrollments in the current AP CS course were falling through the floor, seemed daunting, to say the least. But Dr. Cuny's grand vision and tireless work promoting the project and recruiting new participants is making that vision a reality. AP CSP launched in the 2016/2017 academic year with the biggest launch in AP history: more than 2,500 schools offered the course and more than 50,000 students took the exam. CS10K served as a catalyst for the national CSforAll movement.
Dr. Cuny's insights, openness, and community-building skills have helped transform the landscape of K-12 computer science education. Neither BPC nor CS10K would exist without her vision and dedication. Her efforts have helped to expand both the number and diversity of students who have access to CS education.
USA - 2006
citation
For showing us how to help underserved populations as a computer scientist, a parent, a teacher, a civil servant, and as a citizen.