SIGACT – Algorithms and Computation Theory
SIGACT Godel Prize
Awarded annually for an outstanding paper (or collection of papers) in the area of theoretical computer science that appeared in a journal during the previous fourteen years. The award includes a prize of $5,000. Sponsored jointly with the European Association for Theoretical Computer Science. Presented alternately at the ACM Symposium on Theory of Computing and the International Conference on Automata, Languages, and Programming.
SIGACT Knuth Prize for Outstanding Contributions to the Foundations of Computer Science
Awarded annually by ACM SIGACT and the IEEE Technical Committee on the Mathematical Foundations of Computing. The prize includes a $5,000 award and a $1,000 travel stipend for travel to the award ceremony. The prize is awarded for major research accomplishments and contributions to the foundations of computer science over an extended period of time. Prizes are awarded alternately at the ACM STOC and the IEEE Conference on Foundations of Computer Science.
SIGACT Service Prize
Awarded annually for outstanding contributions of a service nature to the SIGACT community. The prize includes $1,000 and a $700 travel allowance.
SIGACT Danny Lewin Best Student Paper Award
Awarded annually for the best student paper presented at STOC. The award includes a prize of $500.
SIGACT/SIGOPS Edsger W. Dijkstra Prize in Distributed Computing
Cosponsored by EATCS, and given alternately at PODC or DISC to an outstanding paper on the principles of distributed computing, whose significance and impact on the theory and/or practice of distributed computing has been evident for at least a decade. The winning authors will share a cash award of $2,000, and each will be presented with a plaque at the business meeting.
The Association for Computing Machinery's Special Interest Group on Algorithms and Computation Theory (SIGACT) and the European Association for Theoretical Computer Science (EATCS) have announced that Cynthia Dwork (an ACM Fellow), Frank McSherry, Kobbi Nissim and Adam Smith are the recipients of the 2017 Gödel Prize for their paper, "Calibrating Noise to Sensitivity in Private Data Analysis."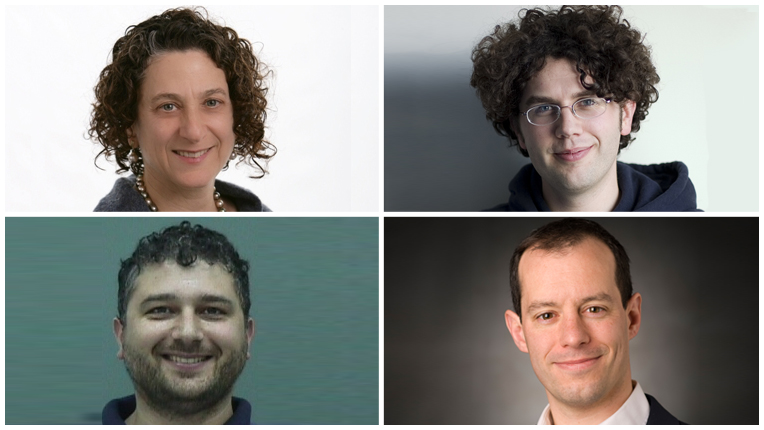 Oded Goldreich has received ACM SIGACT's 2017 Donald E. Knuth Prize for establishing novel directions for research, contributing to outstanding results and creating new basic definitions in theoretical computer science. He worked with ACM A.M. Turing Award recipients Shafi Goldwasser and Silvio Micali on several fundamental issues in cryptography.