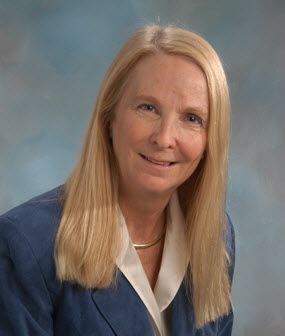 USA - 2010
citation
Professor Mary Jane Irwin's Athena Lecture took place June 22, 2010, at the 37th International Symposium on Computer Architecture (ISCA 2010) in Saint-Malo, France.
USA - 2005
citation
For wide-ranging service to the computing community, especially in areas related to professional society leadership and governance.
Mary Jane Irwin epitomizes distinguished service, not just within ACM, but on a very broad front. Dr. Irwin has compiled an extraordinary record, serving her country, her profession, and her university while attaining international stature as a researcher. She is currently co-chair of ACM's Publications Board, the co-Editor-in-Chief of ACM's Journal on Emerging Technologies in Computing Systems, and a member of the CRA-W Steering Committee.
Dr. Irwin chaired the NSF's Directorate for Computer and Information Sciences and Engineering (CISE), and was a member of the Technical Advisory Board of the Army Research Lab (chairing the Digitization and Communication Systems Panel) and an elected member of the CRA's Board of Directors. She was also elected to SIGARCH's Board of Directors, and appointed to SIGDA's Board of Directors. Dr. Irwin was Editor-in-Chief of ACM's Transactions on Design Automation of Electronic Systems, and served as an elected member of the IEEE Computer Society's Board of Governors, and as Vice President of ACM.
A committed advocate for student and junior members of the computing community, Dr. Irwin was co-founder of the annual workshop for women in design automation. She tirelessly wrote funding proposals, nominated many women for awards, and organized a program for mentoring mid-career women faculty as a member of the CRA Committee on the Status of Women in Computing Research.
Dr. Irwin has been active in the Penn State University community, serving on the Commission for Women, the Women in Engineering Program Advisory Board, the Information Sciences and Technology School Implementation Committee, and as head of the Computer Science Department. Dr. Irwin is a Fellow of ACM and IEEE and a member of the National Academy of Engineering.
USA - 1996
citation
For contributions to computer arithmetic, digital signal processing architectures, and electronic CAD and outstanding service to ACM/SIG activities.