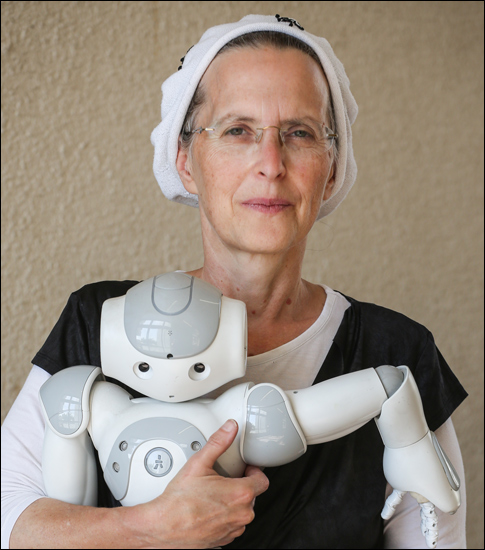 Israel - 2020
citation
For foundational contributions to artificial intelligence, notably to multi-agent systems, human-agent interaction, autonomous agents and non-monotonic reasoning, and exemplary service and leadership in these fields.
Professor Sarit Kraus is one of the most influential researchers in artificial intelligence, with notable contributions to multi-agent systems, human-agent interaction and non-monotonic reasoning. Her contributions span theoretical foundations, experimental evaluation, and practical applications. The focus of her research is to develop intelligent agents that can interact proficiently with each other and with people, in both cooperative and conflicting scenarios. To do this requires a deep understanding of human behavior and decision-making, and the development of formal models for an agent's decision-making. These endeavors are complemented by the development of innovative methods for the integration of machine learning techniques with optimization and game theory methods for enhancing human-agent (including robots) interaction. Her early work focused on investigating the application of game theory, non-classical logics and machine learning to strategic negotiations. Influential research of hers in this area includes the shared plans framework for collaborative planning and acting, models of coalition formation, automated negotiation, and culture-sensitive agents. Beyond multi-agent systems, Professor Kraus has made significant contributions to knowledge representation by incorporating non-monotonic reasoning, and to randomized policies for security applications by combining methods from game theory, optimization and machine learning. Professor Kraus has a strong track record of moving research ideas into practice, with applications to physical security (e.g., ARMOR), human training and rehabilitation (e.g., speech therapy), recommendation systems (e.g., intelligent cars), and automated negotiations and mediation (e.g., NegoChat).
In addition to her research accomplishments, Professor Kraus is an outstanding educator and mentor, and is a contributor to the community in conference, editorial and other leadership roles. Professor Kraus is a fellow of ACM, AAAI and ECCAI, and is a recipient of the prestigious Israel EMET Prize. She has received several awards recognizing her outstanding technical contributions: IJCAI Computers and Thought Award, ACM-SIGART Autonomous Agents Research Award, IJCAI Award for Research Excellence, two Influential Paper Awards, and more than ten best paper awards.
Press Release
Israel - 2014
citation
For contributions to artificial intelligence, including multi-agent systems, human-agent interaction and non-monotonic reasoning.
Background