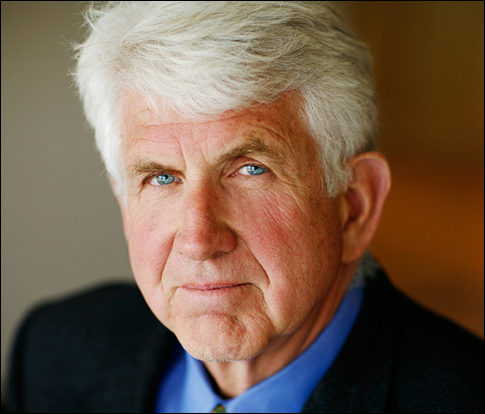 USA - 2022
READ FULL CITATION AND ESSAY
citation
For the invention, standardization, and commercialization of Ethernet.
ACM named Robert Metcalfe recipient of the 2022 ACM A.M. Turing Award for leading the invention, standardization, and commercialization of Ethernet local-area networking technology. Metcalfe is Emeritus Professor of Electrical and Computer Engineering (ECE) at The University of Texas at Austin.
In 1973, while a Research Scientist at the Xerox Palo Alto Research Center (PARC), Metcalfe circulated a now-famous memo on May 22, 1973 describing a "broadcast communication network" for connecting some of the first personal computers, Altos, within a single building. The first Ethernet ran at 2.94 megabit per second, which was ~10,000 times faster than the terminal networks it replaced starting in 1973. Although the original design proposed implementing this network over coaxial cable, the memo envisioned "communication over an ether" making the design adaptable to any future innovation in media technology including legacy telephone twisted pair, optical fiber, radio, and even power networks, to replace the coaxial cable as the "ether". That memo laid the groundwork for what we now know today as Ethernet.
The Ethernet architecture was developed to address Xerox's need to connect 100 of the new Alto personal computers and their new laser printers. The original architecture was based on a single wire bus with a single transceiver per node, thus enabling a cost-effective design. The media access control in the Ethernet design incorporated Metcalfe's insights from his experience with Norm Abramson's RIP ALOHAnet. Metcalfe recruited David Boggs RIP to help build a 100-node Ethernet in two years. That first Ethernet was then replicated within Xerox to proliferate a corporate internet. 
Metcalfe and Boggs' classic 1976 CACM article, "Ethernet: Distributed Packet Switching for Local Computer Networks," described the design of Ethernet. Metcalfe then led a team that developed the 10Mbps Ethernet, deployed internally at Xerox and forming the basis of subsequent standards.
After leaving Xerox in 1979, Metcalfe began consulting and laying the groundwork to ensure industry adoption of Ethernet. He succeeded as "marriage broker" when Xerox agreed to work with Digital Equipment Corporation and Intel (a consortium that became known as DIX), with the objective of making Ethernet an open standard. An IEEE committee ("IEEE 802") was formed to establish a local area network standard, and a slight variant of DIX became the "IEEE 802.3" standard, still vibrant today.
Metcalfe founded 3Com Corporation in June 1979. As the Internet was transitioning from dumb terminals to personal computers, 3Com debuted the first Ethernet interfaces for the IBM PC. Based on Metcalfe's technical leadership, 3Com democratized the Ethernet architecture and sharply reduced its cost as the Internet went viral. 
In 2023, the 50th anniversary year of the invention of Ethernet, there are an estimated seven billion Ethernet ports active in the Internet.  Ethernet was sufficiently general to allow an evolution in data rates by a factor of 100,000, today approaching a terabit per second. Today we take for granted Metcalfe's Ethernet invention as a large part of the Internet's lingua franca. 
Press Release
USA - 1980
citation
For his work in the development of local networks, specifically the Ethernet
Background